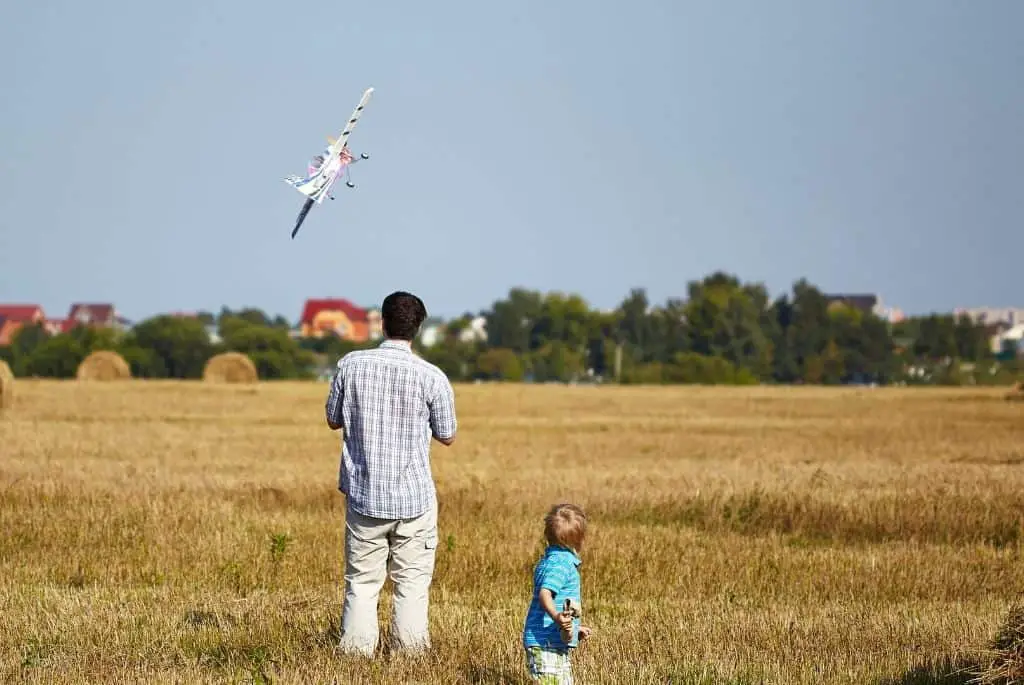 If you are an RC plane enthusiast then I'm sure you have heard the name Dynam at least a few times. Dynam is a manufacturing company that makes everything that is RC-related, be it RC cars, planes, or boats. Dynam is a well-known name among RC plane enthusiasts. As an RC plane enthusiast, you might be wondering if Dynam RC planes are any good? 
Dynam is a great brand. Since 2005 they have made consecutive breakthroughs in their technology. Dynam has a huge range of RC planes that suit beginners to high-end models for serious enthusiasts. Dynam RC planes haven't always been known to have quality parts, but they have now rectified that. If you buy A Dynam RC Plane these days, their mid-tier to high-end models come with very good quality components. Dynam has a great range of parts and upgrades at reasonable prices.
Dynam has a wide range of products, and they cater to people of all ages. They have top-tier RC planes for hobbyists and standard RC planes. We established the fact that they have a wide range of products, but the question is are Dynam RC planes any good? In this comprehensive guide, I'll do an in-depth analysis of the quality of Dynam RC planes. 
Is Dynam A Reliable Brand?
Yes, Dynam is a reliable brand that has stood the test of time. Shenzhen Dynam Industry & Trade Co., Ltd was established in 2005 as a manufacturer for RC Hobbyist products. They have a high reputation for making top-tier RC planes, Helicopters, RC cars, and other electrical parts. 
Dynam is a brand known for its reasonable pricing. They make reliable RC planes that are well worth the price. Most of their planes are great even without any additional upgrades. However, once you upgrade a few parts, their performance will reach its peak. 
Dynam also manufacturers RC electricals, so it is exceedingly easy to find spare or additional parts for their RC planes. You can find Dynam RC planes in most hobby shops, and online.
Related post: RC Plane Weight: The Ultimate Guide
In-Depth Analysis Of Dynam RC Plane Quality
I talked about how Dynam is as a brand. Now I will give an analysis of the quality of the components used on Dynam RC. As you well know, no manufacturer puts the same amount of focus on every part. The overall condition is what determines the final quality.
Electronic Speed Controller
I'm sure you know that the electronic speed controller is one of the most crucial components of anything related to RC. It is a circuit that is responsible for controlling the speed of the motor. It is what determines the flight fluidity and control of an RC plane. 
When Dynam first came into the market, they supplied Detrum electronic speed controllers for their RC planes. These things were ok for the most part, but they would occasionally stutter and disrupt the flight of the planes. It was a nuisance for customers for a long time. 
After a while, they replaced the Detrum ESCs with the new and improved Skylord ESC. These are a lot more stable, and they perform exceedingly well for middle to top RC planes. It is one of the reasons why Dynam gained its popularity.
Power Storage
Dynam has one of the best power storage among middle-tier RC planes on the market. They use top-quality brushless motors with up to 1100kv power. Their motors are top-tier, so you can also replace the power supply with better ones. They upgraded their components to a level that can handle 4s power. 
It would probably take a bit of modification to add a larger battery. Most of the RC plane hulls are not capable of fitting larger components. You would need to modify them manually before adding more power.
Motor
Dynam used to use mid-tier motors back in the day. Some of their RC planes also had brushed motors. As time passed, they started using better motors that can handle more power. 
Now, almost all of their new RC planes use top-tier brushless motors. Coupled with the powerful ESC they provide, you have a lot of freedom while modifying these RC planes.
Other Components
Dynam RC planes all have good quality components. Things like landing gears, lights were all upgraded recently. As a result, the newer models are of far higher quality than their previous planes.
They have improved the landing gears, so they are a lot less clanky than the older ones. That was a step in the right direction, as landing and take-offs are a crucial part of RC planes. The hinges are fine, but in my opinion, I would replace the default ones with CA hinges.
Some of The Best RC Planes By Dynam
Now that you have a general idea of the quality of Dynam RC planes, let's look at some of the most popular Dynam RC planes. 
DYNAM RC Airplane Spitfire V2
Spitfire V2 is one of the hottest RC planes by Dynam in recent years. It is a single motor cruiser RC plane. It has a reasonable battery life with a 20c Li-po battery, which gives it a longer flight time than other RC planes in this price range. 
It uses the Skylord 30A ESC with a combination of an 890KV Detrum motor. The motor is powerful enough to reach decently high speed. Its flight controls are smooth, and the 4-blade propeller works splendidly. I do however find that the hinges are a bit stiff, so I recommend replacing them, but it does not affect the performance too much.
You can see the Spitfire V2 specs on Amazon by clicking here
DYNAM Cessna 310 Grand Cruiser
Dynam Cessna 310 Grand Cruiser is a twin motor RC plane. It has an aerodynamic exterior and a lightweight body made of EPO. It uses two 3-blade props with alternating rotation, and the two motors are both 1100kv brushless. In terms of raw power, this bad boy stands at the top.
Its ESC and controller are both highly responsive, and it can do many acrobatics mid-air. It is one of the best choices if you are looking for a compact RC aircraft that flies like a gem.
Check out the Cessna 310 Grand Cruiser here on Amazon
DYNAM Waco V2
Waco V2 is a classic model RC plane. It is based on older aircraft and comes in quite a few different colors. Dynam Waco v2 is not that popular among the younger generation, people that are interested in old-school RC planes will find this model very appealing. 
It's powered by a 650kv Detrum motor, and a Skylord 40A ESC. The speed and power of this RC plane are nowhere near the top, but it performs exceedingly smoothly. It is one of the best planes if you like cruising leisurely.
Check out the Waco V2 here on Amazon.
DYNAM Hawksky Trainer V2
Hawksky Trainer V2 is a powerful glider RC with a back propeller. It is a beginner-friendly RC plane that is easy to control, and maintain. It was one of the best choices if you are completely new to the RC plane hobby. It can still do acrobatics mid-flight despite being a beginner-level aircraft.
Related post: Are Bigger RC Planes Easier To Fly?
It uses a 1900kv brushless motor along with Skylord 3A ESC, which gives it unparalleled power. However, its max speed and acceleration are much lower than average to allow more control. This has something to do with the back propellers. It is also made of strong material that increases its crash resistance, as most newbies are likely to crash it quite a few times.
See the Hawksky Trainer V2 here on Amazon
Conclusion
I hope this comprehensive guide on Dynam RC planes has broadened your horizon a little about RC planes. I have explained the general quality of the products made by Dynam. If you are still wondering whether or not are Dynam RC Planes any good, then my answer would be, yes. 
I find them to be an excellent brand. Whether you're a newcomer to RC planes or you are a hardcore enthusiast, Dynam has a great variety of models and upgrades to suit your needs. 
Click here to see a huge range of Dynam RC Planes and parts on Amazon