A quick google search will reveal that there are a few RC racers that are fully sponsored. There's even a case of a very popular racer signing a 10-year contract with a sponsor. More on him later. How viable is it for you to actively pursue a career in racing RCs?
You can make a career racing RC cars if you win enough races to impress a company enough to sponsor you. It's also possible to create your own content to share on social media to build your own following. From there, you can monetize in many ways, including advertising and sponsorship deals.
Of course, RC manufacturers only want to sponsor people who have proven themselves with a winning history. When customers consider which car to buy, they consider the winning brand, no matter who the driver is. So it's all about winning races consistently to promote the brand that's sponsoring you.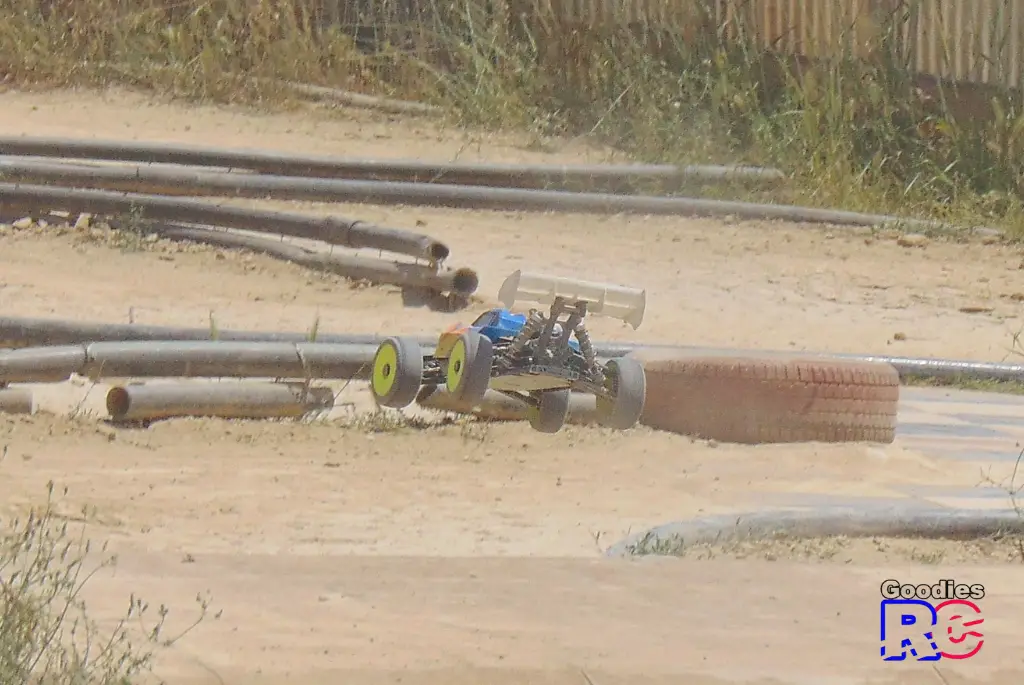 The second option has a higher chance of success for most people. It also won't cost as much as making it to multiple races every month. Statistically, you have a higher chance of generating an income from being an RC racer influencer because there's more opportunity compared to the top ranks of RC championships.
There are few spots for races that have large prize pools and to get into those races, you'll have to work your way through many qualifying events and get the best lap times. Even then, getting first place doesn't guarantee any sponsorship, but at least you can cover your travelling expenses with the prize money.
I'm not saying that it's easy to become an influencer, but it's easier than getting a full sponsorship. There's enough interest in RC racing around the world for you to create your own content and share it with thousands of people online. During the first 6 to 12 months, you probably won't be earning much at all, just like when people race without sponsors.
If you're consistent with posting content as frequently as possible, with videos answering popular questions, technical help with vehicles, footage from race days, experiments, and more, it's possible to make enough income to support yourself after at least 12 to 24 months of hard work. On average, getting a full sponsorship takes many years. So no matter the route you take, making a career out of RC cars will take some time, just like anything else.
Related post: Is It Cheaper To Build An RC Car?
But what if you win most of the races you enter? Will that be enough prize money to live off? No, there isn't any area that has enough races with prize money to support you completely. Traveling expenses will cost a fortune, not to mention accommodation, food, and all the RC equipment.
However, just because the odds are slim doesn't mean we can't dream. Here are a few instances of people who made RC racing into their careers.
Ryan Maifield, Tebo Jared, and Ryan Cavaileri are referred to by Neobuggy as the "original three" because they were all born around the same time, 1986 -1987, and competed against each other frequently. They still dominate the scoreboards today. Here's a little more info about each of them.
Ryan Maifield
Ryan Maifield has sponsorship deals with Yokomo, Mugen Seiki, Hobbywing, Maxima, Sanwa, and Jconcepts, among others. He was born on 20 September 1986 and lives in Tempe, Arizona.
He used to race for Team Associated and Team Losi with great success for many years. He won the ⅛ gas buggy division of the ROAR championship twice and was also the winner of the IFMAR championships in Xiamen, China.
Ryan Maifield is currently the top-performing RC driver, scoring very well in championships over the last two years. Leaderboard of the top RC drivers over the last two years.
Ryan is a good example of how someone can make a career out of racing RC cars with a combination of sponsorships and an online following.
Jared Tebo
Jared races RC cars for TeknoRC, RaceAKA, NitroPro, MX, Tekin, and others. He's currently second on the leaderboard of best performing RC drivers.
He's won a number of races, including 16 ROAR Nationals and two IFMAR Worlds.
Just like all the other top-performing racers, Jared keeps up to date with social media posts of the products he uses, practice sessions, and a fair amount of blogging style content. Maintaining a social following is part of the contract in most cases.
Ryan Cavalieri
Ryan Cavalieri is third on the list of RC drivers with the most championship points. Most recently, in 2021, he joined up with Team Losi Racing. The same sponsor he worked with when he was just 13 years old in 1999.
He's also secured sponsorships with other prominent RC companies like Hobbywing, Proline Racing, Savox USA, and others.
These have been the most recognized names in RC racing since around the year 2000. But I wanted to include one special mention, the one who signed a 10-year sponsorship deal.
Ryan Lutz
Ryan Lutz signed a 10-year contract with Durango, one of the longest sponsorship deals in RC history. He's been racing RCs professionally since 2006 and currently has sponsorship deals with Kyosho, Alpha Plus Engines, AKA Tires, Futaba, Tekin, ProTek RC, and others. He lives in the US but travels all over the world and creates content along his journeys. He uploads videos of track walks, practice sessions, and tips for building and maintaining your RC.
Ryan captures a lot of his footage with GoPro cameras and uploads it to social media regularly. Falling on the 12th position of best RC drivers, he definitely manages to make a career out of racing RC cars.
So it's fair to say that if you're in the top 20 performing racers for a couple of years, you have a good chance of finding a sponsor. But to achieve those kinds of results without a sponsor will cost plenty of money and time from you over those years.
More Pro RC Drivers
These are just a few of the top-performing RC drivers. Other RC drivers that are known to make a living from sponsorships include TY Tessmann, Joe Bornhorst, Spencer Rivkin, Adam Drake, Dakota Phend, and Cole Ogden.
There are others within the top 100 that may make a living off sponsors but not as many as you'd think. Even some of the top 20 drivers don't have sponsors, there are no guarantees.
How Much Do RC Drivers Earn?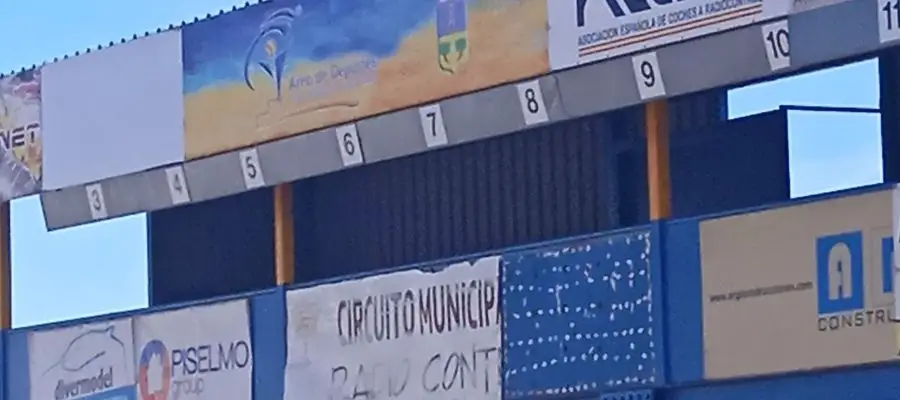 Sponsored RC drivers earn anything from free parts to full sponsorships. The best RC drivers can earn anywhere from $30 000 to $100 000 per year depending on their contract. These types of earnings would be for some of the top 20 drivers, but not all.
There are obviously way more sponsorship deals that only include some free parts for the driver to promote.
But at the top end of sponsorships, drivers are paid a full salary and fully supported with vehicles and parts, but that's a very small percentage of drivers.
It's impossible to work out an average income of a professional RC driver because all the sponsorship deals are unique and private.
How To Get An RC Car Sponsor?
The best way to get an RC car sponsor is to win the majority of the races you compete in. Once you've done this and have some achievements to show, you could reach out to all the most well-known sponsors and offer your skills.
Besides being a top performer in races, you need to be an approachable, well-mannered individual.
Why does your personality matter? Because you'll be the face of the organization on the racetrack and many other marketing areas. Anything you do could be seen as a reflection of the company you're sponsored by.
Related post: Is Kyosho A Good RC Brand? Here's Everything You Need To Know
How To Make Money With RC Cars
You can make money with RC cars by winning cash prizes, getting sponsored, and creating online content. If you have a head for business, you could even sell and repair RC cars.
Some of the most popular RC car YouTubers say that they make the most money from linking to products in their description to make commissions. If you get enough traffic, you'll get some AdSense revenue as well.
In Summary
A career can be made from racing RC cars, but the odds of making it to the highest professional ranks and being fully sponsored are very low. You can make a career out of being an RC racer influencer on social media, but it will also take a couple of years to achieve a stable income from it.
I definitely couldn't see myself travelling all over the world trying to win races to get a sponsor, but I love driving the RC around with my son in my spare time. I don't have enough time to be a professional racer, but I have enough time to share my RC insights with you and many other people.