When you register your DJI drone on official aviation sites, it's common to be asked for a remote ID. And you might end up scratching your head, wondering what this remote ID thing is and how to get your hands on it. But don't worry, because you're in the right place!
To find the DJI Remote ID, go to the app's About section under the settings, and you will easily locate the Remote ID especially in the latest DJI drones. It's important to connect your drone and remote controller to the app while checking all the details and ensure that you have the latest firmware version installed.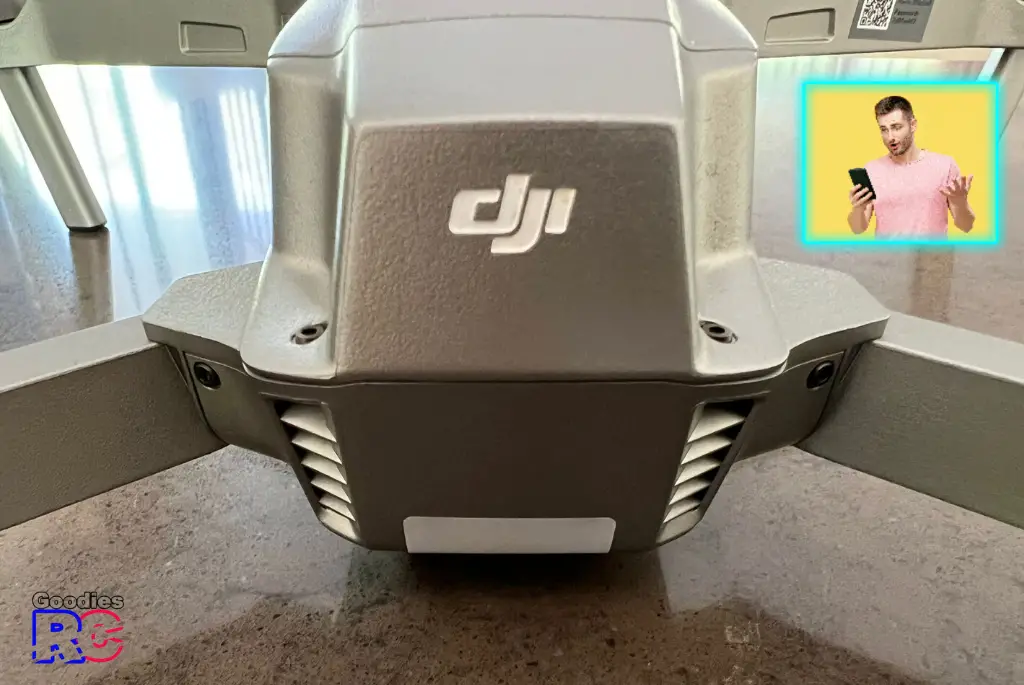 Keep reading to dive into the nitty-gritty of DJI Remote ID. You'll discover everything you need to know, including what it is, how to locate it, and more.
What Is A Remote ID For DJI Drones?
A remote ID for DJI drones is a unique code assigned to your drone that identifies it and shares its location details during flight.
In other words, if you want to fly your DJI drone legally, you need a remote ID. It's kind of like a digital license plate for your drone that identifies your drone and allows authorities to keep track of it while it's in the air.
This code is essential for drone pilots to comply with FAA regulations and ensure safe and responsible flight. But that's not all – remote ID also helps the authorities to locate the control station in case a drone is flying in an unsafe manner or somewhere it's not allowed to fly.
In addition, remote ID provides the necessary security infrastructure required for more intricate drone operations. The FAA, and other government authorities can better monitor drones and their activities in the air to make sure they are utilized safely and responsibly.
Now, don't confuse Remote ID with serial number because they are slightly different things. For instance, the remote ID for a DJI Mavic Air 2s looks something like this:
"XXXXX [Serial Number] 0"
Here at first there are around 5 letters – combination of numbers and alphabets, then comes your flight controller serial number and finally the number zero. This basically makes a complete remote ID number.
The first five digits include a number like "1581E," "1581F," or something along those lines based on the models of DJI drone you have.
Does Your DJI Drone Have A Remote ID?
Yes, most DJI Drones have a remote ID which has been confirmed by a latest DJI news release. Here's a list of popular DJI Drone models that have the Remote ID capabilities:
Mavic 3
Mini 3 Pro
Mavic 3 Cine
M30
M30T
Air 2S
Avata
How To Know Your DJI Drone Has A Remote ID?
To identify if your DJI drone is compliant with Remote ID regulations, search for a label on your device that contains a notation such as "ASTM F3411-22a-RID-B".
If you possess a DJI drone in the United States, you must ensure that it has a Remote ID in order to fly legally and safely, as per FAA requirements.
Luckily, you won't need to take any further steps since all recently produced drones currently use Remote ID technology.
Existing DJI drone owners, however, will need to install a free software upgrade to bring their devices into compliance with Remote ID regulations.
More drone models from DJI will be added to the list of conforming devices once they are authorized by the FAA and posted on the FAA website.
Those who already possess a previous-generation DJI drone may still meet regulations by purchasing a separate add-on module that implements Remote ID.
I highly recommend you watch this video to learn more about Remote ID Module:
The deadline for drone owners to comply with remote ID related regulations is September 16, 2023. DJI has ensured in the news release that they are working on the matter and will release necessary firmware updates prior to that deadline.
Make sure your DJI drone complies with FAA rules to avoid fines and to stay informed.
Here's How To Find DJI Remote ID:
To find the DJI Remote ID for your drone, first power up your device and open the DJI GO 4 app.
In the app, click on the three dots in the top right-hand corner and then click on the drone icon from the popup window that opens.
In the new popup window, select the "Remote Identification" option and scroll down to the bottom of the page where you'll find the Identification and Flight information details. 
Fill in the required details and hit the apply button to get your remote identification ID number.
It's important to note that most modern DJI drones come with Remote ID already built-in. To find the Remote ID for these devices, make sure you have installed the latest firmware update and open the DJI app.
In the app, go to the "about" section under the settings and you will easily locate the Remote ID. Make sure to connect your drone and remote controller to the app while checking all these details.
Related Read: DJI Assistant 2 Does Not Recognize Drone (Causes & Fixes)
How Did The Remote ID Rule Come Into Existence?
So it all started in the year 2016 when a bill was enacted by Congress that mandated the FAA to set regulations and standards for identifying the owners of unmanned aircraft systems (UAS).
This regulation was subsequently expanded in 2018 to encompass small recreational UAS as well. Because of this, the FAA enacted the Remote ID Rule to ensure legal compliance and to give a means of identifying UAS owners and operators.
Final Thoughts
In short, you can easily access the remote ID for your DJI drone through their app. And if you encounter any problems or need to cross check the details, you can contact the DJI Support.
Since having a DJI Remote ID is a legal requirement for responsible drone pilots, make sure you register your drone and obtain a remote ID to comply with regulations and keep everyone safe.
So that's it! I hope this guide has helped you understand what Remote ID is, why it's essential, and how to locate it for your DJI drone.
Check out my other recommended and hand-picked drone guides below: