So you're full of excitement to fly and take some fantastic footage with your Holy Stone drone. But for some reason, your holy stone drone won't connect to WiFi? 
The most likely reason your holy stone drone won't connect to WiFi is the phone being incompatible. However, there could also be other reasons like problems with apps, loose connection in wires, issues with the software, interference from other WiFi signals, or defects in the drone.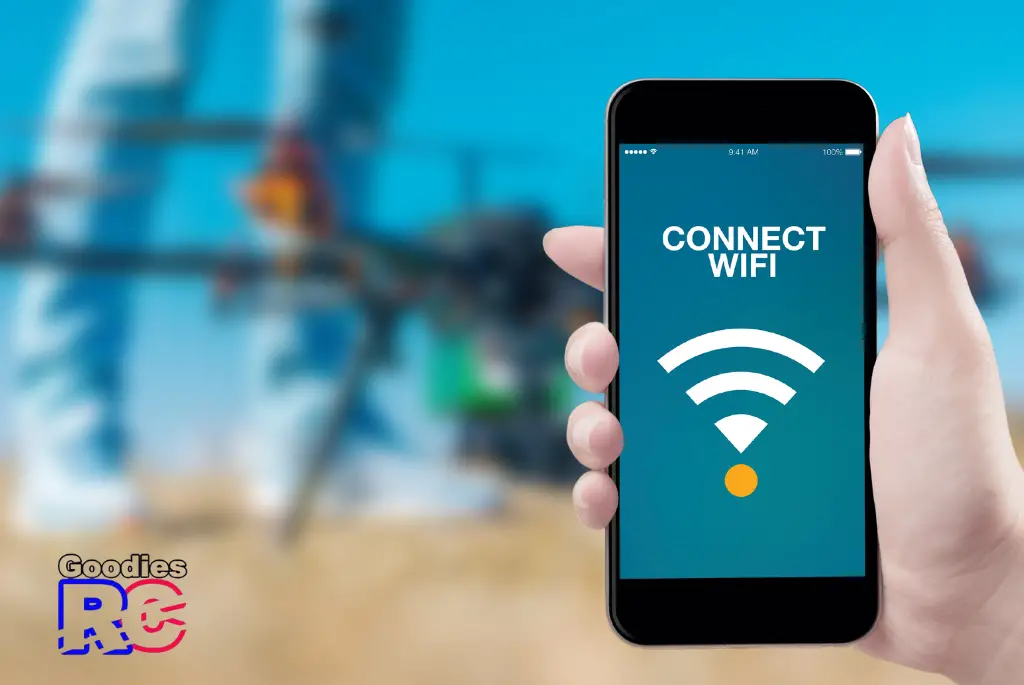 Read on to learn more about basic troubleshooting steps, why the holy stone drone won't connect to WiFi, fixes, and other helpful information.
(Amazon link)
Basic Troubleshooting When Holy Stone Drone Won't Connect To WiFi
Whenever you face any problem, the very first thing you should do, is to go through some basic troubleshooting steps. 
The basic steps are usually easier to check. And if the problem is solved while going through the basic steps, it could also save a lot of time.
So here are some of the basic troubleshooting steps you need to do right off the bat when you face any WiFi connectivity issue on your drone:
Delete the Drone's App and Reinstall it. Why? Because sometimes, when your phone gets updated, it can affect the permissions related to the app. Deleting and reinstalling might allow the app to be in its default setting.
Use a different phone if your particular phone is not pairing correctly with the drone. Trying out with different phones and testing, can rule out whether it's the phone that's the issue. I will discuss this point more later in this post.
Have you configured the drone properly? Including its associated WiFi settings? It can be good to look at the manual to check and make sure everything is set up properly. If this is the case, you can do so by their requirements (primarily related to the Drone's WiFi).
Does your drone disconnect on a harsh landing? Then the most likely problem is the wires could be coming out and getting unplugged during that time. So you can inspect this issue and apply the fix accordingly.
If after doing these basic troubleshooting steps, the problem still isn't solved. Then, you will have to take a closer look.
Holy Stone Drone Won't Connect To WiFi: Reasons & Fixes
#1. Mobile Phone Incompatibility Issue
Not all phones support the WiFi protocol that your Holy Stone drone uses. So when you try to pair WiFi with Holy Stone on an incompatible phone, you start seeing the connection stability issue.
If you have a newer phone, the less likely you will get into incompatibility issues. 
This may not always be the case, but cheaper and old phones may have issues. They may not have the latest technologies or built-in network support required to connect with the drone over
FIX: Try using a different phone and see if the problem persists or not. You can use your friend's phone to test what is causing the problem.
If the holy stone drone successfully connects with another phone, that's the indication of your phone being incompatible.
However, if the WiFi connectivity is very unstable and constantly gets disconnected, you will have to troubleshoot and look into other issues.
#2. Problems With The App
Do you have any antivirus apps on your phone? Then that may be causing the issue and might be blocking the WiFi. 
However, if the drone app on your phone is working but running slow. Then the problem could be with storage in your phone. 
FIX: Disable that antivirus app and try to reconnect your drone with your phone's WiFi. See if the problem is fixed. If solved, great! But if not, then continue reading below.
If the drone app is working fine but running slow, check if your phone has enough storage.
#3. Wires Are Not Connected properly
The connecting wires may be loose when the holy stone is packed and shipped. That could be why you aren't able to see any footage on your phone. 
FIX: Ensure that the camera wires on the drone and all other wires are sealed correctly in their respective locations. In addition, you should keep an eye on any kind of loose connection related to wiring in the drone.
#4. Problems With Software of Your Phone
Do you find the WiFi getting disconnected automatically? Then this problem is mainly attributed to the usage of the android system on your phone. 
Read on: Are All Drones RC?
The FPV app is adapted to most models like Samsung, Motorola, HTC, and LG. However, they may or may not perform as well as other phone brands.
FIX: If your phone or software is incompatible, try using another phone. If you are finding issues with android, then maybe try out the Apple IOS phones. You could borrow one from a friend, download the app, and test to see if the issue goes away.
#5. Strong WiFi or Other Sources Causing Interference
If the drone is surrounded by strong WiFi signals, the drone's WiFi may get overwhelmed. The surrounding strong WiFi signals may cause interference.
FIX: Try turning off the surrounding WiFi signals and then try pairing your Holy Stone drone again. Also choose an open place to fly your drone with fewer signal interferences from any other source.
Still having difficulty in finding the drone WiFi? Then check out this guide on the most common causes and fixes of why a drone WiFi is not shown. It will help you solve the drone-WiFi issue.
#6. Problem With The Drone
If none of the troubleshooting methods work, the most likely cause of the issue is the drone itself. There could be some kind of bug or technical problem related to the functioning of your holy stone drone.
FIX: If such a case occurs, reach out to holystone directly. You can email them and ask for their support regarding this issue. 
How Do You Connect The Holy Stone Drone To The App?
Connecting Holy Stone Drone to the app is pretty straightforward. First, you need to download and install the Holy Stone App on your phone, and through your phone's WiFi settings, you need to select Holy Stone Drone.
Here's a more simplified and step-by-step guide one can follow while connecting the Holy Stone Drone to the app:
First, ensure your phone supports WiFi.
Next, go to the Play Store or App Store to download and install the Holy Stone App.
Next, open the Settings app on your phone and open the WiFi-related settings panel.
Turn on the drone and the controller.
Then, find if the Holy Stone WiFi network appears on your phone. If it does, then you can select it and be connected!
In some instances, you may have to scan the code given in your product's manual for downloading the app. That way, you can download and install the app easily and quickly. Once the app is installed, you can connect your Holy Stone Drone with your Phone over WiFi.
After all the above, open the app and do the necessary calibration and configuration thats needed.
So that's how you can connect your Holy Stone Drone to the app on your phone. To learn more, I highly recommend checking out my guide about how to unlock a Holy Stone drone. In that guide, I have explained the process of unlocking and starting the drone in more detail.
Final Thoughts
In short, the most likely cause your holy stone drone isn't connecting to WiFi is that the phone is incompatible. But there can be other causes related to the apps, wires, other strong WiFi signals, or the drone itself.
With the detailed guide that I've shared with you about each of the reasons and fixes, I Hope this guide helps you fly your holy stone with more enjoyment, and a little less stress.
At last, if nothing works, then feel free to reach out to Holy Stone support. They should be able to help you fix the problem in the best possible way. 
Click here for Holy Stone products on Amazon.
If you found this article helpful, please check out my detailed article covering the 7 most common Holystone drone problems and solutions
More Drone Resources That You Can't Miss Out On: